As a restaurant owner, you're responsible for not just the safety of your customers but your employees as well.
Restaurants need to meet certain criteria when it comes to safety and that isn't limited to food.  You have to make sure your employees and assets are protected at all costs. And since the hospitality business relies heavily on the usage of kitchens, educating your staff about the importance of fire safety is a must.
With that in mind, here are a few tips to keep in mind:
Smoke Detectors Are a Must  
Installing smoke detectors is imperative for restaurants. Make sure to test the detectors every few weeks and replace the batteries at least once a year. Hold a drill for employees every few months where they learn about what they should do in case the alarm has been raised.
Educate and Train Employees
Continuing the previous point, it's important to educate your employees on what they should do in case there's a fire. Conduct thorough hands-on training where employees learn how to use fire extinguishers. Make sure the fire extinguishers are maintained through applicable manufacturer and code standards.
Furthermore, train employees on how to guide customers to safety. During fire outbreaks, the main power goes out. Emergency exists should be equipped with emergency lighting and employees should be prepared to lead customers out.
Also train them to call the fire department immediately. Furthermore, don't leave stovetops unattended and make sure appliances are switched off after use. Surfaces and appliances should be cleaned on a daily basis because grease and oil are hazardous when mixed with fire.
Install Water Mist Systems
One of the best ways to prevent fire and smoke damage in your restaurant is to install a water mist system. Water misting systems automatically detect smoke and fire. They'll release water in the form of a super fine micro mist to suppress and put out the fire.
During this time, your employees can immediately alert the fire department. An added perk is that they don't run out of water as they are plumbed into the mains water supply. They're also very affordable on most commercial applications in comparison to traditional fire suppression sprinkler systems.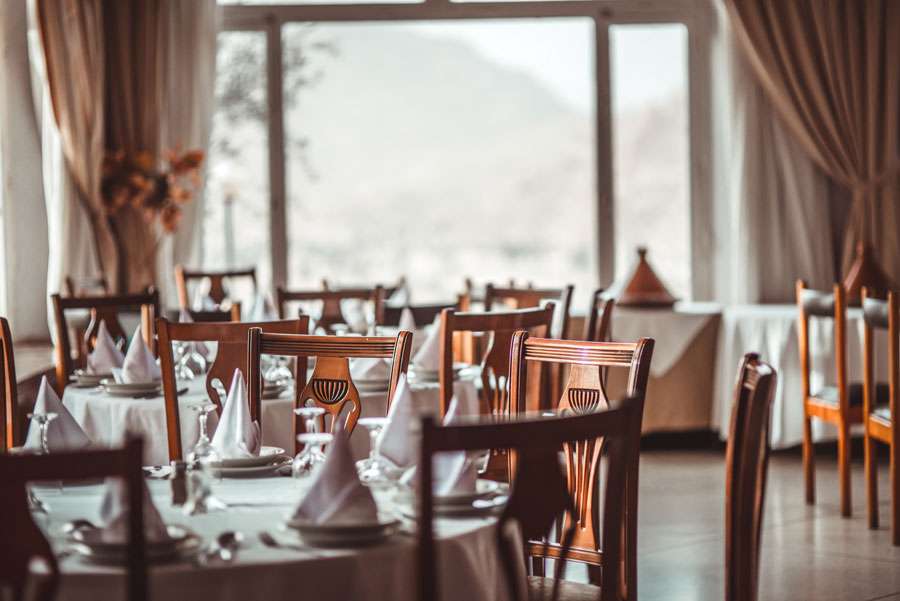 FREE Brochure, FREE Design + FREE Quote 
Water Mist System is a renowned residential and commercial fire suppression system installer in the UK. We offer superior-quality fire suppression equipment and products that are designed to keep our customers safe. We go above and beyond to ensure you and your loved ones are safe from fire damage.
We design, install, and service discreet water mist systems across the UK. What makes our systems stand from the competition is the water mist nozzles unique and patented design, installed 3mm below the ceiling, offering 16 m² of protection. With our system, you won't have to compromise on the aesthetics of your interior or exterior.
If you are interested in finding a good water mist system for your home, you've come to the right place! Feel free to contact us to learn more about our discreet water mist systems. With a free consultation, design service and brochure as standard, we guarantee we can deliver to your property's requirements.