Water Mist Nozzle
Our patent nozzles sit flush, at just 3mm from the ceiling, making them the most discreet and aesthetically pleasing water mist fire suppression nozzle in the market today.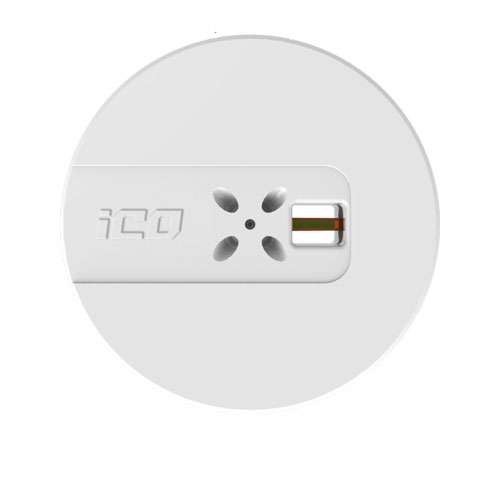 Specifications & Features
– How is our water mist nozzle the best in the market?
Ultimately, once installation of a water mist system is complete, it is the water mist nozzles that are the remaining visible feature. It is therefore important to IPH Mist Suppression that we continued to deliver a premium product to our clientele.
We are delighted to provide the UK's most discreet water mist nozzle to homeowners, developers and architects who are seeking a quality finish without compromising on functionality.
Our water mist nozzles not only have an easy fix design, but they are extremely low profile sitting just 3mm below the ceiling. This means that our water mist nozzle design is the sleekest, most aesthetically pleasing on the market currently being installed into thousands of homes across the UK.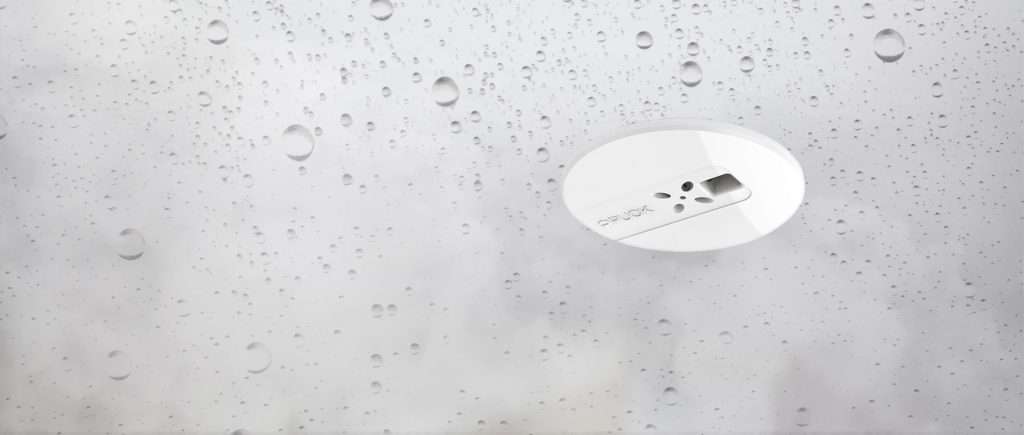 Water can be worse than Fire
– Minimal water damage with a water mist system
It is repeatedly documented by Property Insurers that it is the excessive use of water while quenching a fire that is a great financial concern regarding any damage claim.
Our modern and discreet nozzles are designed specifically for the residential and domestic sector by suppressing a fire using a fine mist, allowing minimal damage to occur to both the fabric of the building and material possessions.
Key NOZZLE Features
For more features on the water mist patent nozzle, please refer to the data sheets.
A smarter way to protect your property from fire damage.
Receive real-time alerts straight to your smart phone device in the event of the water mist nozzle activating.
Additionally, the control board monitors the pump and is equipped with fire and fault N/O and N/C relays for use with third party equipment (e.g. alarms and fire panels).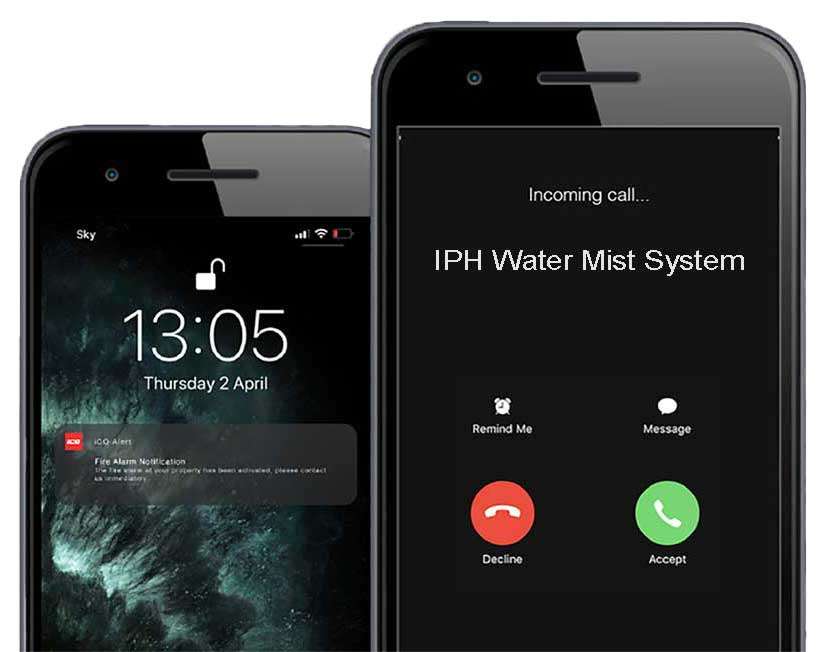 Additional protection against unwanted operation
When using the double knock safety facility, the pumps would need to have both the smoke detection and the nozzle operate before the pumps will run.
+
Our custom made pump incorporates a safety facility to receive an input from the smoke detection system on the pump control and monitoring board.
++
Both smoke (to operate the detection system) and heat (to operate the nozzle) will need to be present for the system to run.
+++
The smoke detection system must be compliant with BS5839 pt6 Grade D LD1 with detection provided in all rooms protected by the mist system.
Got further questions about our double knock safety feature or the water mist system in general?